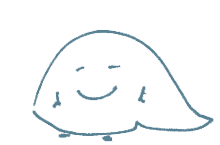 Why love my liver?
Because it is the only one you have and you can't live without it!
The liver is the largest solid organ in your body. In an adult, it can be about the size of a football weighing up to 1.8 kg in men and 1.3 kg in women. Your liver is next to your stomach on the right side of your body. Place your right hand on the right side of your body just under your ribs – that's where your liver lies.
At any given time it holds over 13 percent of all the blood in your body. It performs over 500 important functions and is vital to your health and well-being. Your liver is very special – it is the only organ in your body which can repair itself.
Did you know your liver has a clock?

Your liver does a lot for you but it doesn't do all of them equally at the same time. It does certain work more at certain times. If you heed your liver's in-built clock, you will make things easier for your liver and better for your health. Read more.